Free Bluegrass jam coming up!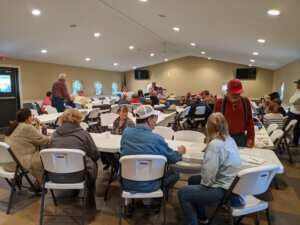 Sunday January 16, 2022 is the next meeting and jam at the Southwest Conservation Club, 5703 Bluffton Rd, Fort Wayne, IN 46809. There is no December meeting.
The kitchen is open at noon for sandwiches and drinks. The jam usually starts around 1p. The NIBGA board meets around 1-3p. All are welcome to attend the jam or the board meeting.