Vendor Information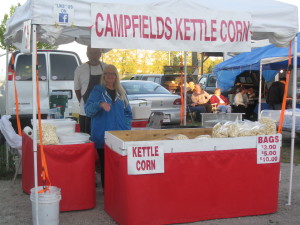 Vendors are grouped near the stage area. You can easily hear the music at your site.
We have a number of returning vendors and give them priority. All vendors must submit an application for each festival.
The Tri-state festival is held Thursday, Friday, Saturday and Sunday of the Memorial and Labor Day weekends at the Noble County 4H Fairgrounds, 580 North Fair Street, Kendallville, Indiana 46755.
Booths are to be open on Thursday evening, Friday evening, Saturday and Sunday of the holiday weekend. There are no activities on the Monday holiday. Tear down can be Sunday evening after the last show generally around 10 PM.
You are responsible for any shelter you require and for the security of your merchandise. Booth space and location will be predetermined by NIBGA. If you arrive before Thursday, there is a $15/day advance charge in addition to any other fees. Booths will be judged for appropriateness.
Your nonrefundable fee for this event is $50 payable 30 days in advance.
Payment is by cash, certified check or money order made payable to Northern Indiana Bluegrass Assoc., Inc. (NIBGA). Booths over 20 feet in length may be subject to an additional charge. The fee includes two weekend tickets, standard vending space in a midway environment and electric service of one 110 volt / 15 amp outlet for booth lights. If you require additional tickets, they are to be purchased upon entry at $25 each.
All food service booths will be inspected by the Noble County Indiana Board of Health sometime during the festival. You are responsible for appropriate insurance, licenses, fees and the collection and payment of Indiana sales tax.
Jeanette Young, 5009 Southern Hill Drive, Fort Wayne, IN 46825 (260) 710-3210 is the clubs vendor coordinator.
There are three different fees depending on what you are vending.
Major food vendor in fair grounds structure: $175
Minor food vendor in their portable structure: $150
Music vendors: $125
Crafts, and other vendors: $75 10 x 10 space with one 110 outlet
Fees are nonrefundable. No drive-ins vendors will be allowed.
NO t-shirts or hat sales allowed!
All vendor locations are chosen by NIBGA and are assigned space in advance of festival. Stop at the gate and ask them to radio for Jeanette for your location.
Here is the PDF file of the Vendor_Application. We recommend you contact Jeanette prior to submitting your application.