Northern Indiana Tri-State Bluegrass Festivals
2024 Memorial & Labor Day weekends are on!
Kendallville, IN 46755
The club hosts two Kendallville Bluegrass festivals a year on Thursday, Friday, Saturday and Sunday just before Memorial Day and Labor Day weekends. It has been doing this since the late 1970s.
On the Sunday before the Bluegrass festivals there can be over 100 campers big and small on site. The Noble County fairgrounds in Kendallville, IN is 65 acres with lots of large shade trees.  By the festival weekend over 300 campers will have arrived from all over the upper Mid-west and Canada.  Why? Most of the campers are coming early so they can play Bluegrass music with their friends.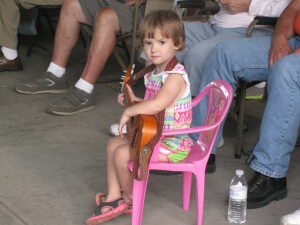 You are invited to join us at one of these Bluegrass festivals.