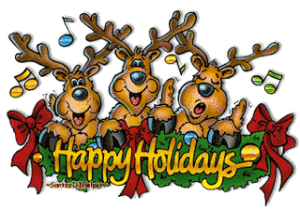 Our elves are busy hiring bands for 2017 festivals. You can give a gift of NIBGA membership to those Bluegrass friends of yours. A single membership is just $10 and $15 for two at the same address. The membership and newsletters would start May 1, 2017 allowing the holder to purchase weekend tickets to the Memorial and Labor day festivals at a $5 discount!
If you elect to have the newsletter sent by email, club newsletters will start arriving in January and would continue until April 2018! The ever popular festival guide would also be included to email recipients.  
Find the membership form here.
Northern Indiana Bluegrass Facebook feed
The Woodshed Pickers aka Dixie Roy Andres of Ann Arbor, MI will be recording/broadcasting live at Bob's Barn Jamborees at 3 PM 11-27-16 before the regular Sunday acoustic jam 4 PM -7 PM.
This family does folk tunes, old timey, and even some songs the girls made up. Fiddle, harmonica, stand up bass, a sound effects girl, and lots of singing.
To book The Woodshed Pickers see Dixie Roy Andres on facebook.
No smoking, no alcohol, no cussing , no spittin', but smiling's fine.
Please park tight facing the buildings to the stop sign south, and across the street. Donations are appreciated. Bring a finger food. 1417 Johnson St., Lake Odessa, MI 48849.
Contact Lynda or Bob Warner Cci, at 1-616-374-8205 or email bobwarner40@gmail.com for more information for a 3 PM concert.
MISSION STATEMENT - Our mission at Bob's with Bob's Barn Jamborees is to further and to educate with mature acoustical string music and American dance, filling such to the Lake Odessa area for the benefit of our community of God, family, friends, neighbors in Kent, Eaton, Barry and Ionia counties.
facebook-Bob's Barn Jamborees, The Thunder Floor Cloggers, Lake-O Ukers! jam, Old Time Mountain Dulcimer Society, Lake-O Fiddler's jam, Youtube channel: Bob Warner
WBCH 100.1 FM Hastings and Ionia, MI. And cable access Hastings, MI Tues and Weds 7 AM and 5 PM each day.
MCMHOF= Michigan Country Music Hall of Fame member.
MFHOF=Michagan Fiddlers Hall of Fame.
Camping at Lake Odessa fairgrounds 1 blk east. Call city clerk at 1-616-374-8446 before Saturday.
It is fun to support your local Jamboree ! ... See MoreSee Less