Kroger Rewards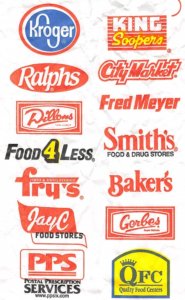 The NIBGA is now enrolled with Kroger Community Rewards. Each time you shop, Kroger will donate a percentage of their profits to the organization (and at no additional charge to you)!
?

Please help us out, and click here to enroll at Krogers. Our organization number is VJ779
If you do not already have an account created with Kroger, you can use your existing Kroger card and your email address to sign up! Krogers requires annual renewal starting every Sept. 1.
Northern Indiana Bluegrass' Kroger number is VJ779, or search for "Northern Indiana Bluegrass" during the enrollment process.
There are a LOT of Kroger affiliated stores such as Baker's Supermarkets, Barclay Jewelers, City Market, Dillons Food Stores, Food 4 Less, Foods Co., Fox's Jewelers, Fred Meyer, Fry's Food & Drug, Gerbes Super Markets, Harris Teeter, Jay C, King Soopers, Kroger, Kwik Shop, Lily's, Littman Jewelers, Loaf 'N Jug, Owen's, Pay Less Super Markets, QFC, Ralphs, Roundy's, Pick 'n Save, Mariano's Fresh Market, Metro Market, Copps, Ruler Foods, Scott's, Smith's, Tom Thumb, Turkey Hill